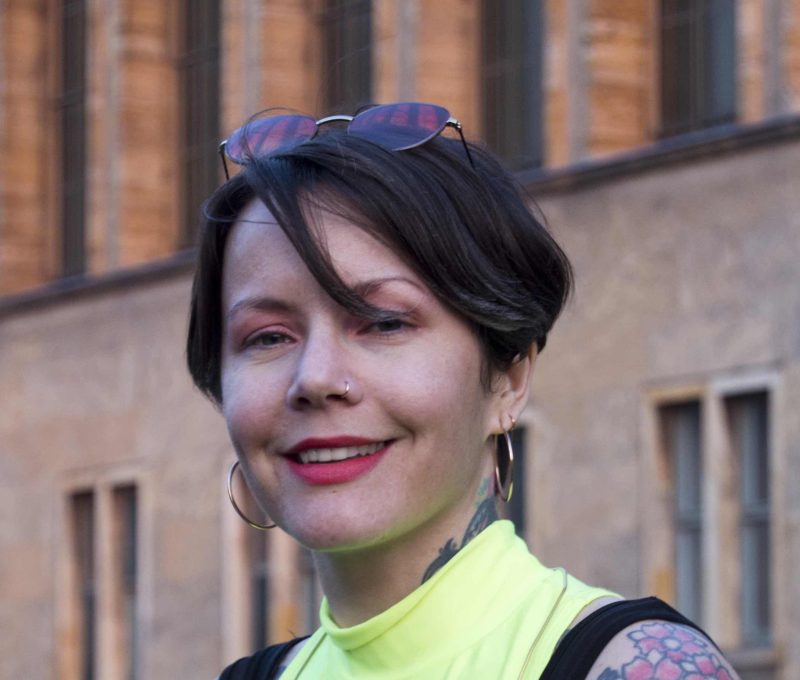 WHO am I?
‾‾‾‾‾‾‾‾‾‾‾‾‾‾‾‾‾‾‾‾
► Hey, I'm Jade! Lead UX Designer and Product Manager in Berlin.
WHO do you need?
‾‾‾‾‾‾‾‾‾‾‾‾‾‾‾‾‾‾‾‾
► Head of Design, Creative Director, Director of UX, UX Lead in Berlin.
WHY I'm a good choice?
‾‾‾‾‾‾‾‾‾‾‾‾‾‾‾‾‾‾‾‾
► I can bring a fresh perspective to your Berlin based company. I enjoy motivating colleagues to succeed, setting clear goals for my teams and helping them to reach project milestones. I communicate intelligent B2B, B2C, SaaS, process and service strategies through innovative thinking, complex research, collaboration, transparency and focus. Project management and mentoring come naturally to me, as I love helping people. I try to have fun along the way of improving services for our customers.
EXPERIENCE I can offer you?
‾‾‾‾‾‾‾‾‾‾‾‾‾‾‾‾‾‾‾‾
► Recent collaboration with Google and InVision. I've been consulting and supporting a Global tech firm in Berlin that spans across 24 brands. We've been improving performance services through mWeb optimisation, user testing training, developing UX best practices and supporting hundreds of Designers. This International eCommerce environment requires that I work remote, in-house and travel abroad to help our teams through Agile and SCRUM methodologies.
► Former experience in supporting a foreign government agency in developing eHealth web software as a UX/UI Lead, NASA in Systems Architecture and Project Management, tech startups as a UX Designer and Information Architect and OTIS College of Art and Design as Product Design Instructor.
WHAT industries I'm interested in?
‾‾‾‾‾‾‾‾‾‾‾‾‾‾‾‾‾‾‾‾
► Passionate about innovation hubs, eHealth, medical, wellness, biotech, travel, automotive, philanthropy, education, government, embassy, music, wearables, hardware/software and VR/AR/MR.
HOW can you get in touch?
‾‾‾‾‾‾‾‾‾‾‾‾‾‾‾‾‾‾‾‾
► Send details via LinkedIn.