HERE'S THE SCOOP
Jennifer Lawrence, rising Hollywood star and philanthropist, is most adored for her quirks
and beauty amongst pop culture fans worldwide. Now, how shall we connect fans directly to her?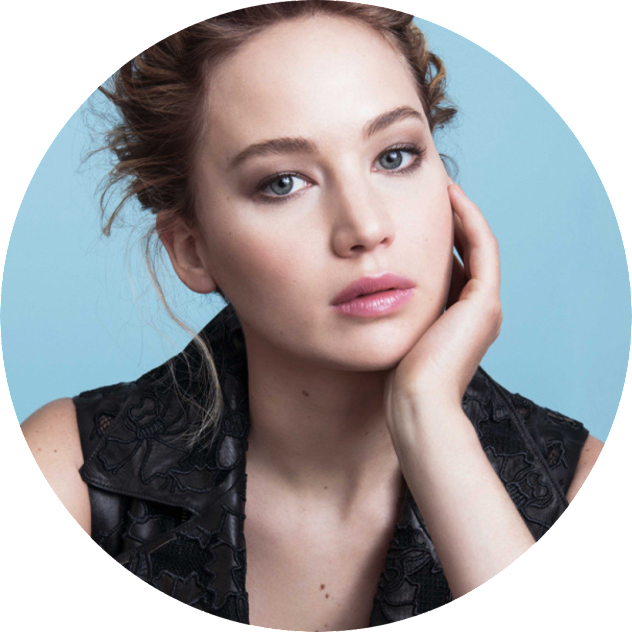 CHALLENGE
Fans of popular actress, Jennifer Lawrence, want a portal to her world, where they can stay up-to-date on her life and career.
SOLUTION
We hit the drawing board and conceived the JLaw Track App, a celebrity tracking app specific to the life of popular Actress, Jennifer Lawrence. Features allow fans to interact with and share bits of her social causes, lifestyle tips, memes and social media.
BUSINESS GOALS
Design and establish a digital product that will grow in popularity over time amongst the Millennial generation of users.
ROLE
UX/UI Designer
Information Architect
PLATFORM
Mobile iOS App
TOOLS
Photoshop
Illustrator
Sketch
Balsamiq
Gliffy
Marvel
Quicktime
Acrobat
Google Forms
METHODS
User research
User interviews
Design studio
White boarding
Card sorting
Content strategy
Wireframes
Prototype
A/B testing
---
And now for our…

 SUPER FAN PERSONA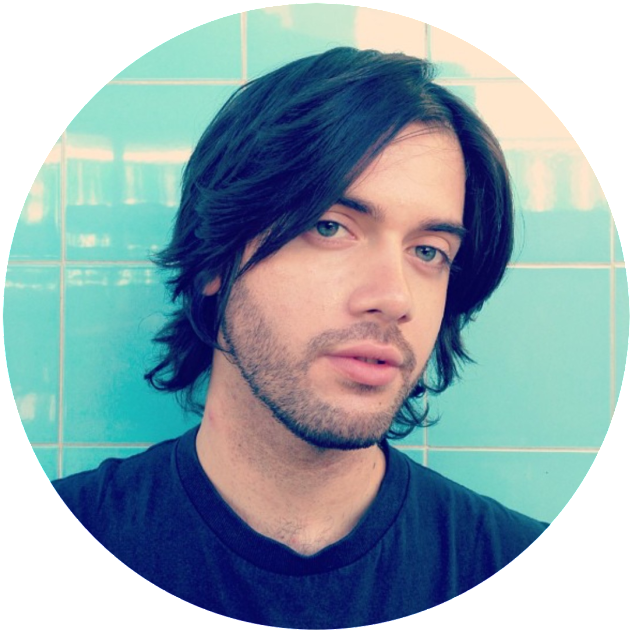 "I wish that there was a way to tap into her world

and really get to know her."

In getting to know Juan, I found him to be one of the most caring, socially innovative and down-to-earth guys. He is a true millennial and
driving force of the direction of pop culture within the social media landscape.
---
Going beyond our conversations, I information architected this…
USERFLOW SITEMAP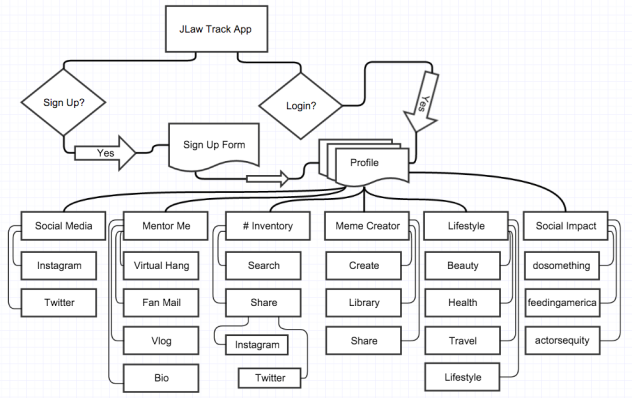 ---
After the information architecture had been established, I moved on to the fun feat of…
HAND SKETCHES
---
 Moving into the stronger design stages, I mocked up these…
WIREFLOWS
---
After extensive A/B user testing, I built a walkthrough to show our fans and all of you awesome folks
how to use the JLaw Track App in this handy…
PROTOTYPE OVERVIEW
Keeping in sight that the app design is all about JLaw Super Fan, Juan Octavio and making him happy,
I was overjoyed to hear his assessment of the app…
"The JLaw Track App is awesome, because it's like

you're hanging out with her!"
---
Yay! Now it's your turn to try it out. So go ahead, and have some fun with this…
INTERACTIVE PROTOTYPE