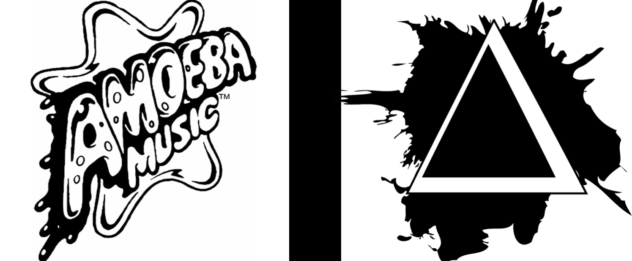 BRIEF
(Website redesign and iOS design, eCommerce)
Amoeba is one of the largest music retailers in the world. Music fans live for their selection and suggestions of underground music. But their non-mobile responsive website is outdated, clunky and confusing, resulting in a drop-off rate of customers. Most of their online shoppers are busy, tech-savvy, Millennials who want to make purchases from their phones over waiting in line.
User Persona Scenario…
Enola, fulfilled and exhausted, is driving back from Lightning in a Bottle trying to get "You Are the Ocean" by Phantogram out of her head. She wants to pick up their "Eyelid Movies" album on vinyl and impress her friends! She stops off at a cafe and as she waits for her food to arrive, browses Amoeba's website to buy the album. She wishes that Amoeba had a mobile app, where she could make an immediate purchase and pick up the product at the front counter of the Hollywood location before she goes home and starts her work week.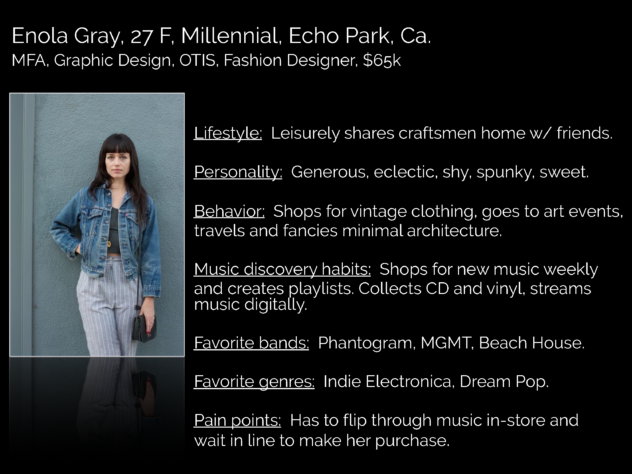 CHALLENGE
Research revealed that it takes 12 steps to make an online purpose on the current platform. Coupled with an 8 second average attention span of our Millennials, we might lose customers down the road.
SOLUTION 
We bridged the gap between the antiquities of record collecting and an information overload lifestyle, by paving the way with a web and app redesign, that showcases a 6-step shopping checkout process.
We posed an easy-to-navigate, minimalistic layout that features the "Music We Like" recommendations section, ensuring the same quality customer-to-employee connection in music recommendations. Honing in on our younger customer base's needs, I developed a mobile app that allows music fans to purchase music on-the-go. And if they need a rush delivery, they can pop into the store with their QR code and scan it at the express in-store checkout system.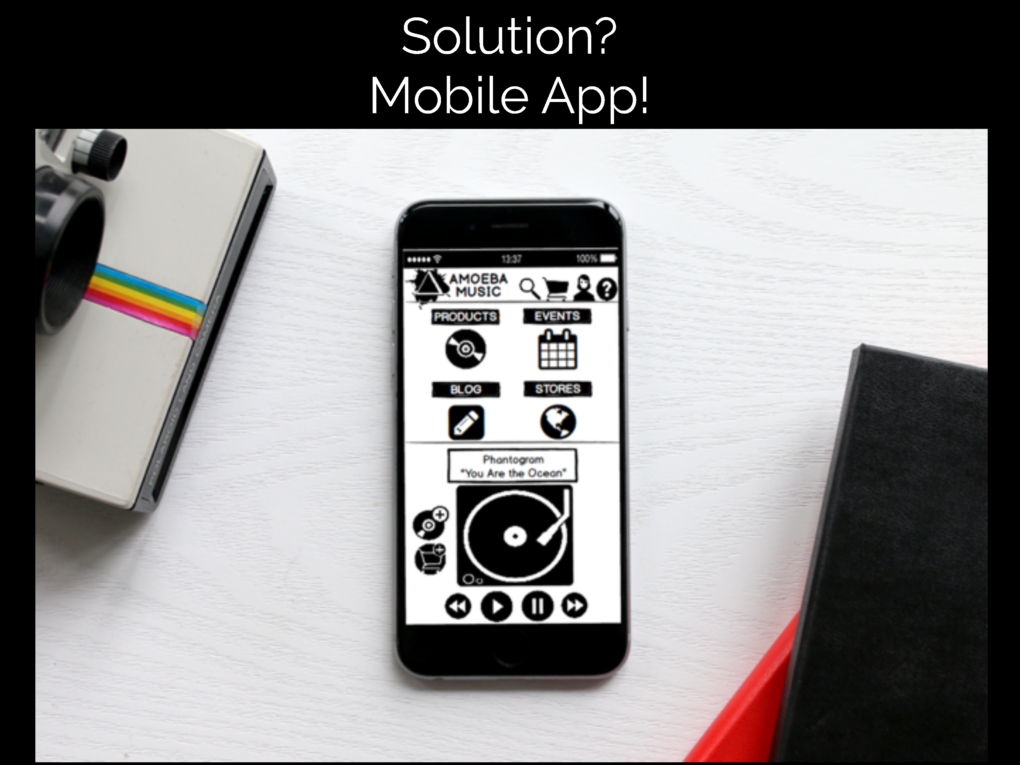 ROLE 
UX Designer and Information Architect
TOOLS 
Photoshop, Illustrator, Balsamiq, Gliffy, Word, Acrobat, Marvel
METHODS
Card sorting, hand-sketch, wireframing, A/B testing, micro-testing, in-store interviews for persona research and development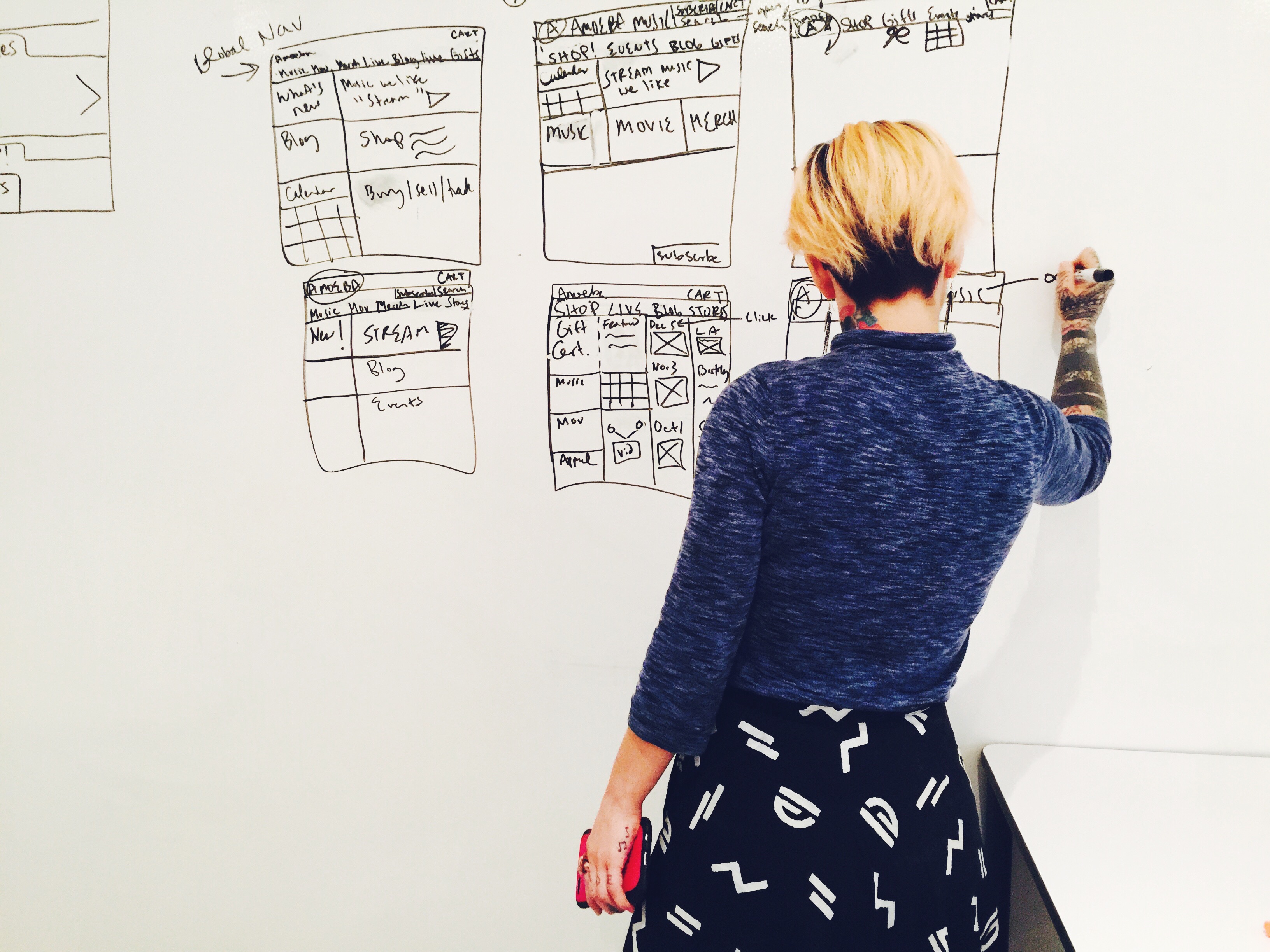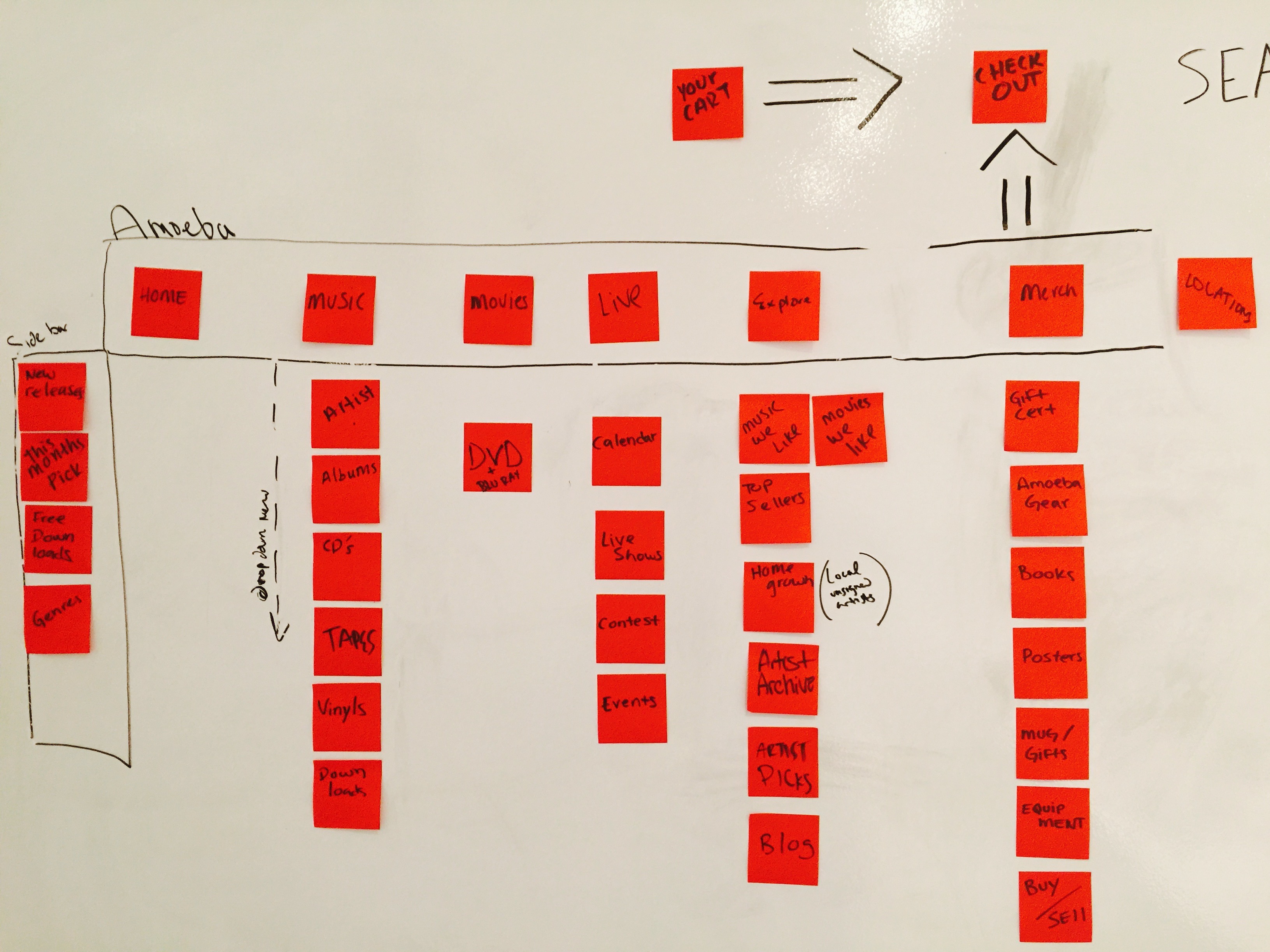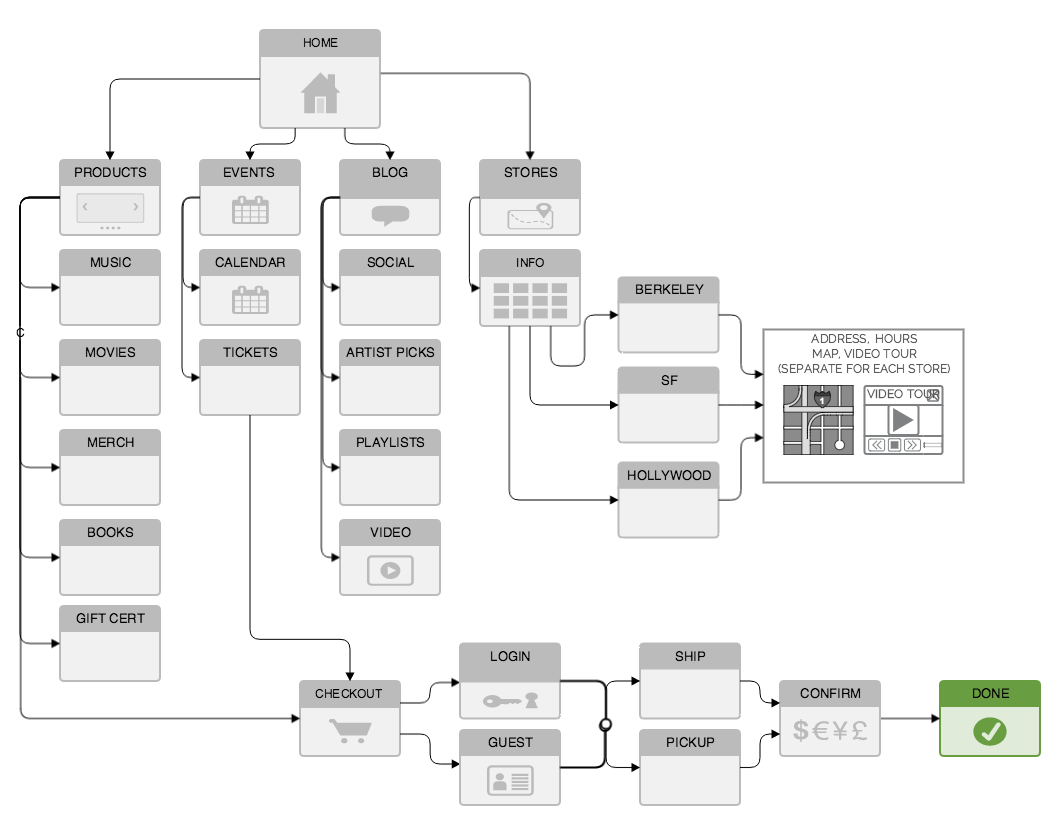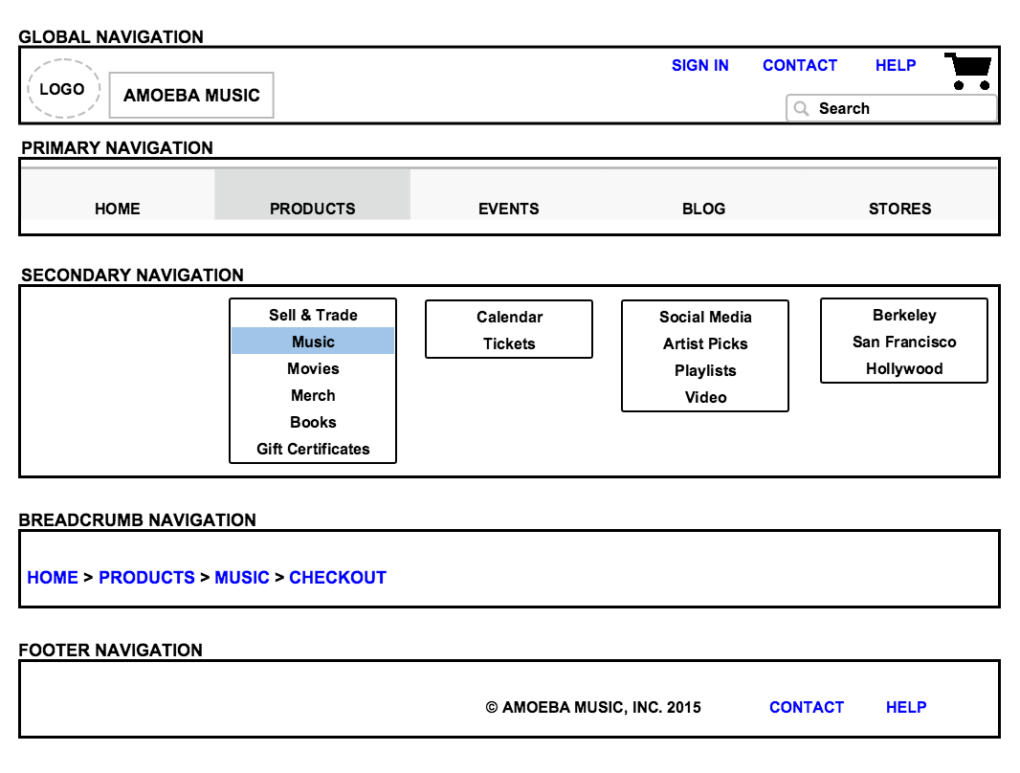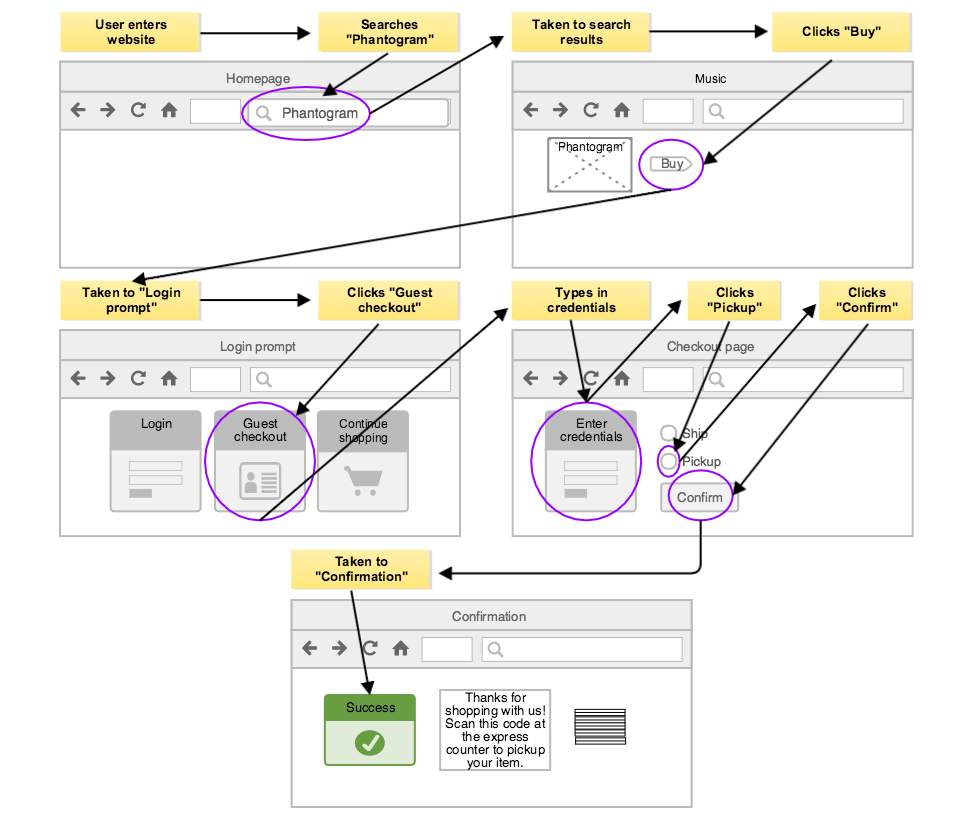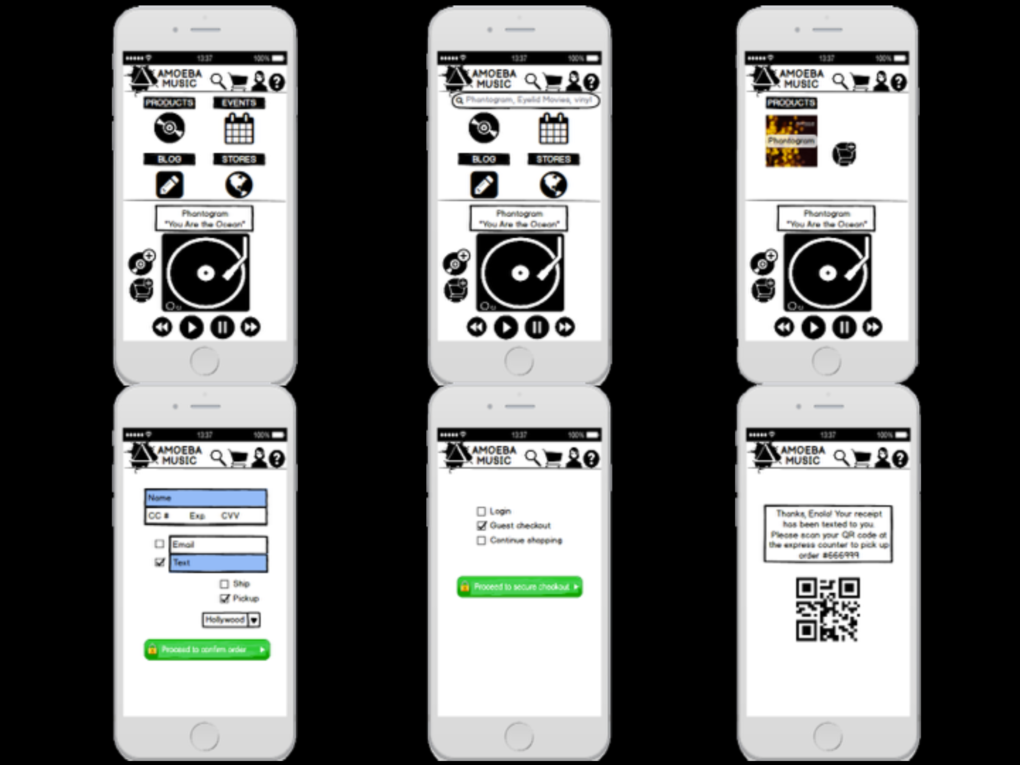 WEBSITE WIRES OF CHECKOUT PROCESS